Digital Transformation Program
Digital Transformation Program by The Answer Company
Empowered Business Solutions start with questions.
The Answer Company is proud to offer ECA Members exclusive pricing as a part of the Digital Transformation Program. The program allows you to team up with The Answer Company's team of ERP and business solution experts to discover room for process and financial improvements to take your construction business from simply operating to thriving.
In addition to competitive savings, members will benefit from a detailed discovery and comprehensive business review, where our team will closely collaborate with you to identify your business needs, analyze internal processes, and understand your current and future goals & challenges — all with the aim of maximizing operational efficiency.
With nearly 30 years of experience in the ERP and business technology space, The Answer Company has solidified its reputation as one of Canada's top ERP consulting groups. Recognized as one of Acumatica's top 10 highest-performing Gold Certified Partners and as an elite ISV and OEM partner, we've worked with over 750+ construction companies across Canada to achieve business excellence. Our dedicated team is committed to Propelling your Business Forward by creating tailored business solutions that empower you to surpass your goals.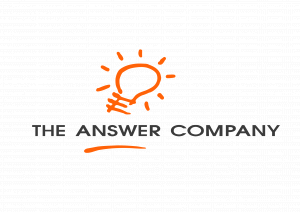 Automate time-sensitive tasks such as commitments and change orders;
Gain full visibility of your business with financial dashboards to provide stakeholders with a comprehensive overview of project performance and margins;
Access to real-time data and insights, so you can better serve your customers and make informed business decisions;
Full integration with hundreds of third-party apps for end-to-end functionality – Procore, Salesforce, Smartsheet, and more;
Clients experience a 15% increase in profit margins and a 50% reduction in staff processing time for key workflows.
The Answer Company team is also a certified advisor to the Canadian Digital Adoption Program. Ask how you can leverage up to $15,000 through the Boost Your Business Technology grant and a $100k BDC 0% loan to help offset your digital adoption strategy costs. For more information, contact their team at busdev@theanswerco.com
.