The ECA aims to Advance our Industry by providing unparalleled service to our member firms. We divide this service into four "Pillars," or areas of focus:
The ECA is committed to helping its members find opportunities and together with our partners, we provide the most construction tendering opportunities in Alberta.
BuildWorks is the premier procurement and business development platform for the construction industry across Alberta and  Saskatchewan. Made to serve as a sensible tool that creates clarity and efficiency in the construction procurement process, we strive to improve access to opportunities both within and across provincial borders. Our cross-provincial platform increases project visibility, resulting in easier access to upcoming opportunities, as well as more competitive prices from trusted and reliable contractors, consultants, and suppliers.
Serving owners, general contractors, sub-trades, suppliers, and service providers, BuildWorks provides the ultimate control and flexibility to suit your needs throughout the procurement and a project's lifetime.  Keep information private through our Invitation to Bid service share project documentation, or advertise your opportunity to our entire network to maximize exposure and value.  Whether it's an EOI, RFQ, RFP, request for sub-trades, upcoming project announcement, or anything in between, BuildWorks Canada and our locally connected staff have you covered.
*Full members have access to projects only in Alberta.
As an ECA member, you are automatically part of the Alberta Construction Association and the Canadian Construction Association. As such your voice is heard nationwide as we seek to collaborate with all levels of government and industry for the betterment of our member firms. Our primary interest is to work on behalf of our membership to spearhead the initiatives that will grow our industry locally, provincial, nationally, and internationally.
At the ECA we are also highly involved with our partner associations including the Alberta Roadbuilders & Heavy Construction Association (ARHCA), the Consulting Engineers of Alberta (CEA), the Alberta Association of Architects (AAA), BOMA (Building Owners and Managers Association), our partner trade associations, and many more. We do our best to work with all parties to find common solutions.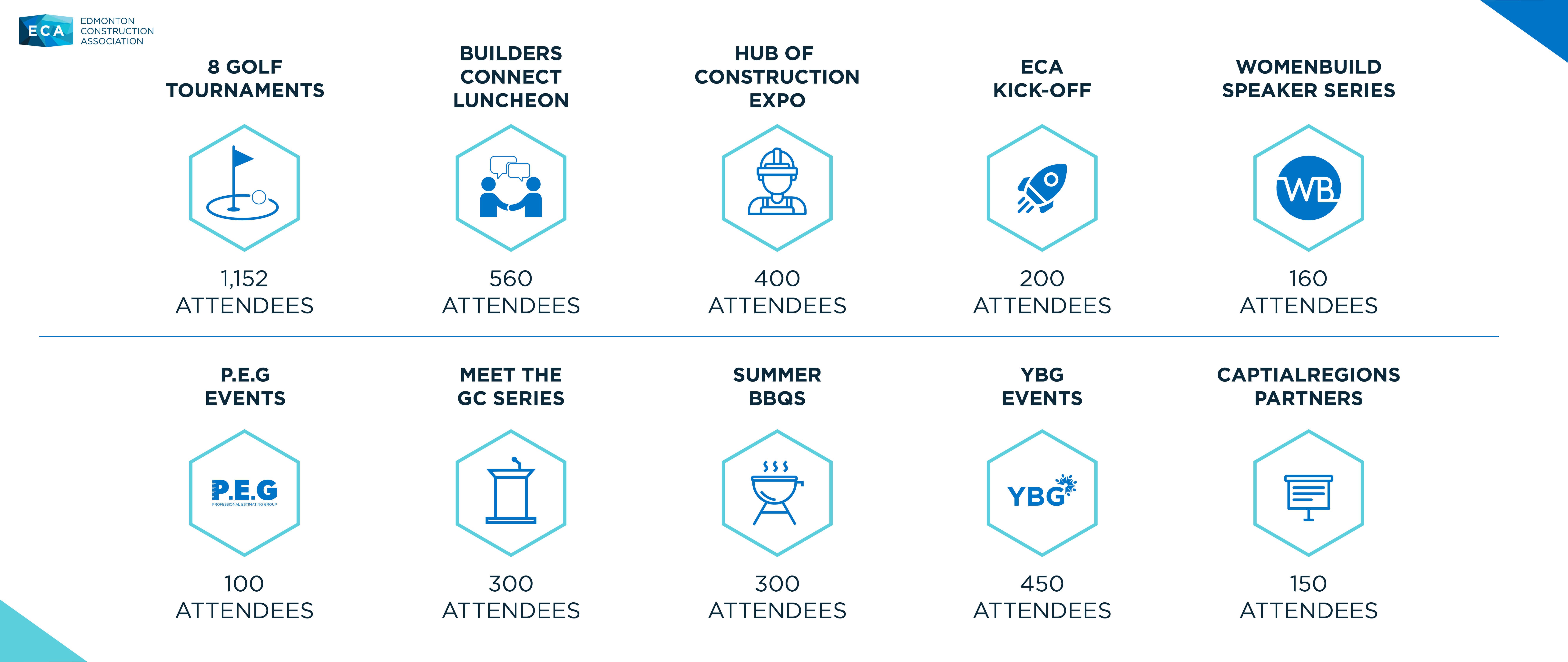 At the ECA, we are committed to member education.
ECA supports continuous improvement with over 50 courses per year, in critical areas including project management, risk, profitability, leadership, and construction contracts. Members enjoy reduced rates for all education registrations.
For more information on ECA Education, check out our calendar!