Canadian Leadership Institute (CLI) – Summary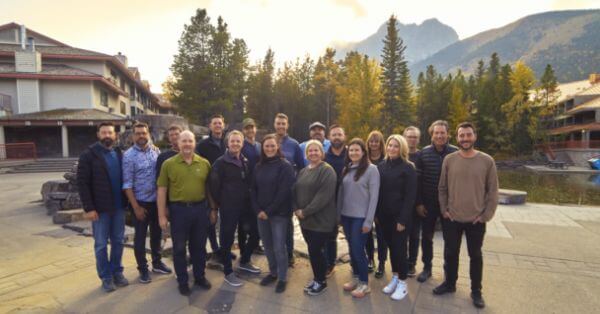 The ECA was pleased to welcome nearly 20 industry leaders at the Pomeroy Kananaskis last week for our first in-person Canadian Leadership Institute (CLI) since 2019.  All agreed that it was an excellent 3 days of learning.  Special thanks to our partner FMI for continuing to deliver first class, construction-focused leadership content.
And special thanks to the following companies who sent leaders:
Aman Builders
Carlson Construction
Chandos Construction
CIVIDA
Clark Builders
Delnor Construction
Edmonton Construction Association
ESC Automation
Fillmore Construction
Keller Construction
Lloyd Sadd
Ohanlon Paving
PCL Construction
Scorpio Stone
If you are interested in engaging in training with ECA & FMI in 2023, please mark down the following dates:
ECA/FMI Emerging Leaders Institute:  April 18th – 20th, 2023  |  Edmonton
ECA/FMI Canadian Leadership Institute:  October 3rd – 5th, 2023  |  Kananaskis
Registration for both will open in early 2023.