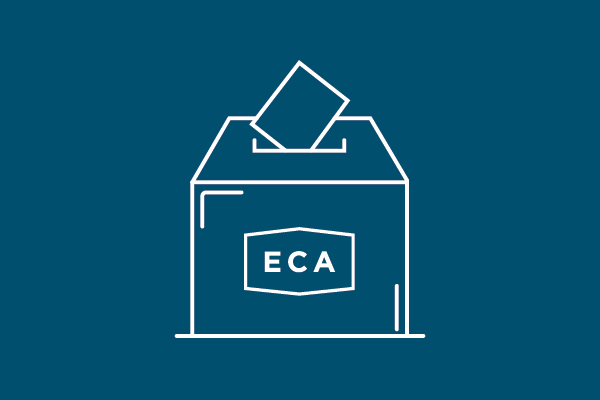 This year's Board Elections will take place starting on November 8 and will close on November 16 at 2:00 PM MST, with new directors being announced on November 18. 2022.
The ECA's Board of Directors will be comprised of up to 16 Directors, 1 Director Ex-Officio (the Chair of the Board), and up to 4 appointed Board members. Directors represent the Association's 4 Classifications of Membership — General Contractors (3), Trade Contractors (3), Manufacturers & Suppliers (3) and Architects & Engineers (2). Directors are elected for 3-year terms.
We are required to elect 1 Director for the 2023-2026 term:
1 candidate to represent the Engineering classification
The following is a complete listing of the 2023 Election Candidates
Engineering Classification (1 of 1 seat available)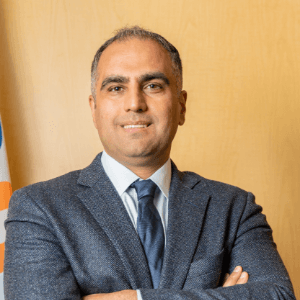 Amir Shami
Rotaflow Controls Inc.
President and CEO
Amir has over 20 years engineering and construction experience and worked on many international mega projects. He participated in risk studies, feasibility studies, front-end engineering design, construction, and commissioning scope of works. Progressed from Lead Engineer to Project Manager through to VP Operations and currently President and CEO of Rotaflow Controls Inc. an engineering and construction company in Edmonton serving to companies like Suncor, Enbridge, and Shell.
From an immigrant mindset, an equal quantity of passion, drive and hard work has always moved him forward. "Though, I have tried my best at multiple initiatives and failed many, I have analyzed, learnt, and got back up, again and again, continuing to do better the next time. My main offer to the board would be critical thinking, participation in risk identification and management process by relying on my various industrial experience. Also, I would like to support board diversity by bringing new thoughts and ideas to benefit governance culture of ECA Board" Amir said.
Amir is a registered and practicing professional engineer in Alberta. He holds a master's degree in electrical engineering, and an MBA from the University of Alberta. He also has ICD.D designation from the Institute of Corporate Directors. Amir is a lifelong learner and passionate about personal and professional development. He is a well traveled person and speaks multiple languages. Amir is a member of Board of Directors with Edmonton Chamber of Commerce, also a member of Business Council of Alberta and Engineering Practice Standard committee with APEGA.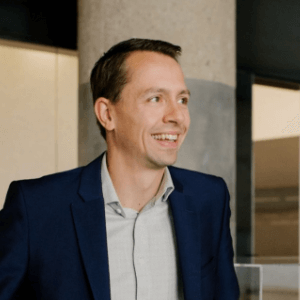 Steven Oosterhof
DIALOG
Partner
Steven is an award-winning structural engineering partner who has contributed to major City-building projects in Edmonton and across Canada, including the Edmonton ICE District, Enbridge Centre, the Calgary Cancer Centre, and the TELUS World of Science Edmonton expansion.
Known as an enthusiastic and innovative leader, Steven loves working where innovation lives: at the intersection between disciplines. He thrives on opportunities to answer new design and construction problems with creativity, collaboration, and technical expertise. His ability to switch from the big picture to technical details means that Steven's work considers user experience, client needs, and future impact. Whether a new bridge, a high-rise, or a hospital, he recognizes the lifespan of each project, its community impact and embraces his work as a fantastic way to help build the future.
Steven is deeply involved in the engineering and construction community. He has been appointed as a voting member of the Standing Committee on Earthquake Design, working to develop the seismic requirements of the National Building Code of Canada. Steven serves on the Consulting Engineers of Alberta's Edmonton Buildings Committee as Past Chair and has maintained a strong relationship with his alma mater, the University of Alberta, where he delivers guest lectures, mentors undergraduate students, and contributes to cutting-edge research as an industry advisor.
Steven also currently serves as a member of the Governing Council, an elected body within the Partnership, responsible for stewardship of the long-term interests and wellbeing of DIALOG.
The election will be administered by Vote Now, a third party that specializes in online voting. One voting representative from each member firm (the primary contact indicated in your membership agreement) will be sent an email on November 8 containing the link to your firm's electronic ballot. Please email taylor.lewis@edmca.com for clarification or changes to your voting representative. If your voting representative doesn't see the ballot in their inbox, it is possible that it went to your junk mail. The sender is ECA Ballot, and the subject line is Edmonton Construction Association - 2023 Board Elections.
For questions concerning the election, please contact Wendy Billey (wendy.billey@edmca.com). For any technical problems, please contact support@vote-now.com.