It's possible to do more with less effort – which is important in Alberta's economy today, more than ever before.
By understanding the principles of Lean, business owners and managers can begin to lead change in their organizations, get employees engaged in solving problems, and begin to integrate continuous improvement thinking into their corporate culture. All of that will result in improved productivity and a happier customer.
No matter what your organization does, Lean will help you do it better. Lean methodology is being applied in a broad range of enterprises including construction, engineering, architecture, manufacturing, processing, health care, banking, and government services.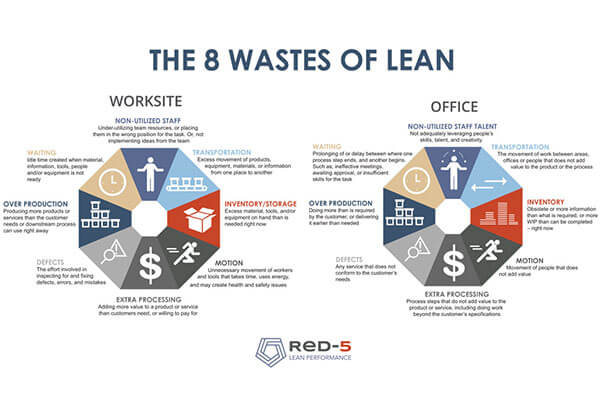 The LCI-Canada Edmonton Community of Practice hosts a Lean Coffee on the third Friday of every month from September through June, from 8:00 am – 10:00 am (locations vary). Lean practitioners from our local community meet to discuss various Lean issues and lessons learned through a "structured agenda-less" process whereby attendees decide the topics of conversation for the day. All are welcome, from beginners to Lean experts, and there are no expectations for participation - some people come to every meeting, others come when they can. The sessions are fun and tend to include much laughter, and we'd love to see you there.
For more information, or to be added to our mail-out and CoP message board, please contact Avel Espiritu at Red-5.
This is a program organized by the LCI-Canada Edmonton Community of Practice (CoP). More information on Lean practice and culture for the built environment supply chain can be found at LCICanada.ca