2023 ECA Board Nominations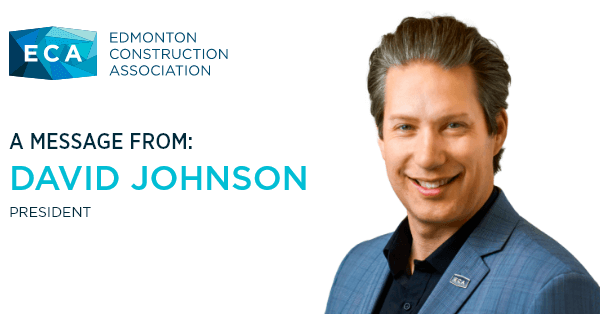 ECA Board of Directors nominations will be accepted from October 18-26, 2022. We currently have one opening under the engineering classification and we hope that many of you will consider putting forth your name as a candidate. Subsequently, elections for the 2023 ECA Board of Directors will begin on November 8th and close on November 16th, 2022, at 2:00 PM MST.
On September 3rd, 2020, a special resolution meeting was held with members in attendance voting unanimously to implement four key changes. Following the 2022 ECA Board election, the following changes have been implemented:
 New Director Terms
Director terms have been extended from two to three years. This was recommended to strengthen board stability by decreasing turnover as well as providing overlap between board directors coming on and off the board.
 New Classification for Architects & Engineers
Diversifying the current membership categories ensures that architects and engineers, previously eligible in the Manufacturing and Suppliers classification, are represented on the Board and do not fill seats that should be specifically allocated to construction manufacturers and suppliers. The new classification plan will ensure that each classification has fair representation as well as providing more focused representation for the design consultant community.
 New Nomination Eligibility Criteria
It is an expectation that firms nominate candidates with significant or senior leadership, authority, and oversight in their firm to be eligible to run for the Board. This does not mean that small organizations cannot participate, in fact, it is important that ECA has small firm representation on our Board.
 New Membership Classifications for Elections

2023 ECA Board Election Process:
The ECA's Board of Directors will be comprised of up to 16 Directors, 1 Director Ex-Officio (the Chair of the Board), and up to 4 appointed Board members. Directors represent the Association's 4 Classifications of Membership — General Contractors (3), Trade Contractors (3), Manufacturers & Suppliers (3) and Architects & Engineers (2). Directors are elected for 3-year terms.
We are required to elect 1 Director for the 2023-2026 term:
1 candidate to represent the Engineering classification
Seated Board Members under the following classifications for 2023 include:
2022 Board Chair


Derek Ciezki - Partner, SMP Engineering

General Contractors


Jen Hancock – VP Collaborative Construction, Chandos Construction Ltd.
Ben Wagemakers – Operations Manager, PCL Construction
Ryan Christensen – Senior Project Manager, Delnor Construction
Trade Contractors
Bert DeBruin – CEO, AltaPro Electric Ltd.
Darryl Wiebe – President, Kerr Interior Systems Ltd.
Dustin Bennett – Operations Manager, CCS Contracting Ltd.
Manufacturers & Suppliers
Leah Marchon – Partner, Lloyd Sadd Insurance Brokers Ltd.
Sean Tymkow – Commercial Manager, Lafarge Canada Inc.
Daniel McAllister – Commercial Account Executive, HUB International Insurance Brokers Ltd.
Architects & Engineers
Peter Osborne – Partner, GEC Architecture
ECA Member firms are invited to nominate a representative of their company to stand for election. Please note that if elected, an Associate member firm must become a Full member in order to have their candidate participate on the Board. All nominees will be placed on an email ballot to be circulated to the membership between November 8-16, 2022. Following the election, new Directors will be announced on November 18th.
Please be advised that ECA Board Members are volunteers that require approximately 75-100 hours of personal commitment per year. This includes four quarterly board meetings, one of which occurs at the annual 3-day Board retreat, as well as Board Committee responsibilities.
Please submit your nomination to wendy.billey@edmca.com by October 26, 2022, at 4:00 PM MDT.
Thank you for considering your participation in our board election as a voter, or as a potential candidate.  Best of luck to all those who choose to run.
Sincerely,
David Johnson



President
Edmonton Construction Association